Displaying images of the scenery, company events, sponsors, and more can be a breeze with the Divi Gallery Slider module.
Additionally, the module has a wide range of powerful features which you will appreciate.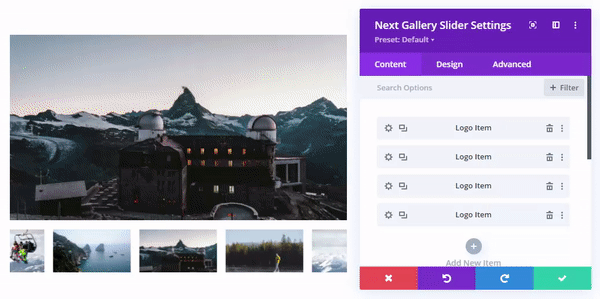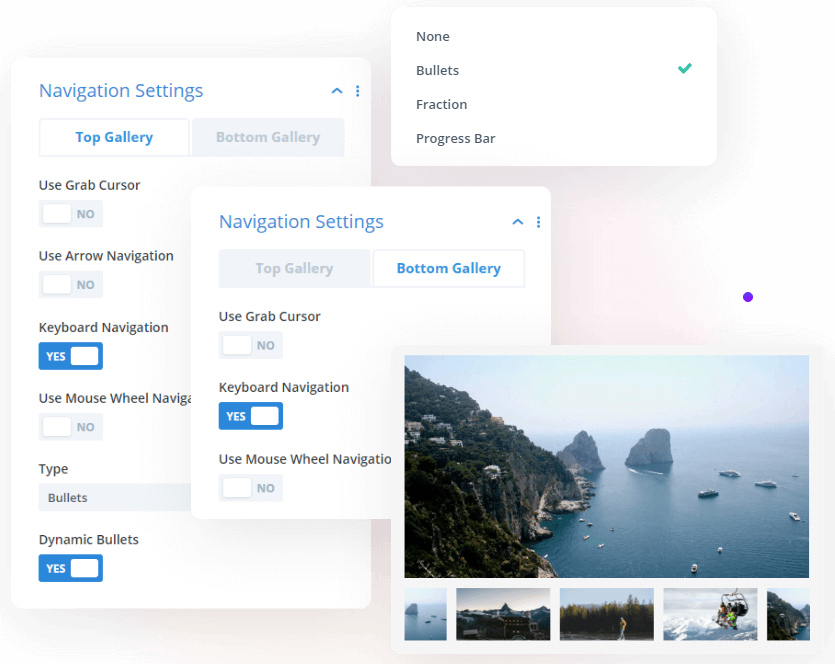 Configure Navigation

In Divi Gallery Slider
Configure the Top Gallery using the helpful Navigation features provided for the users. Here we have added all the required fields needed to set up the Top Gallery.
As for the Bottom Gallery, more user-friendly, essential navigation features are included. The following image shows all the fields required to edit the Bottom and Top Gallery.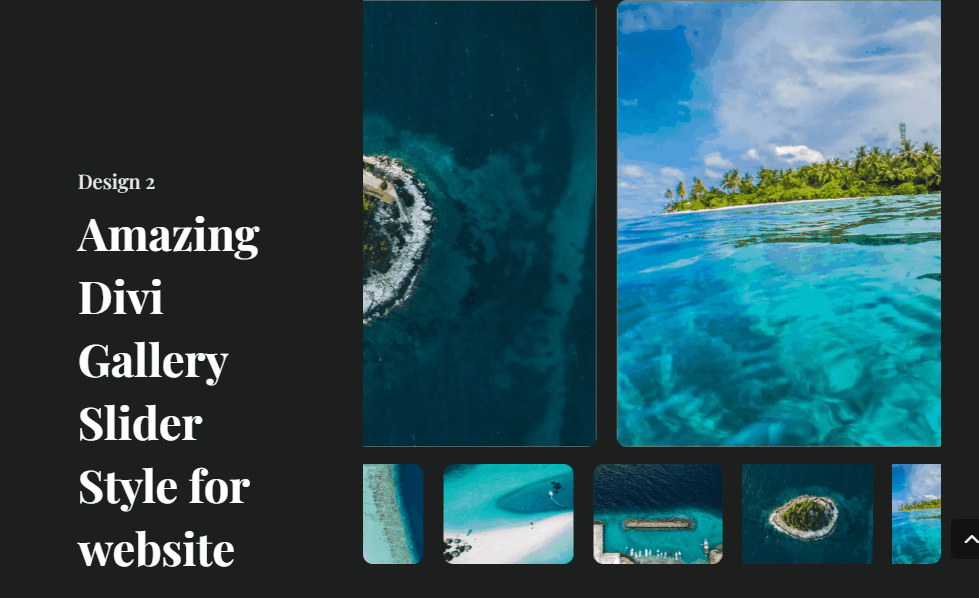 Lightbox Feature

In Divi Gallery Slider
We are excited to introduce the Lightbox feature, an additional latest feature. When a visitor or your customers clicks on one of your website's images using Lightbox, the image opens very quickly in a Lightbox popup. As a result, you will have a far better user experience.
Adjust Space, Speed &

Slide view in Carousel

Settings
Here we have Autoplay adjustment and pause on hover features. You can control the duration of transactions and Autoplay for both Top and Bottom Gallery.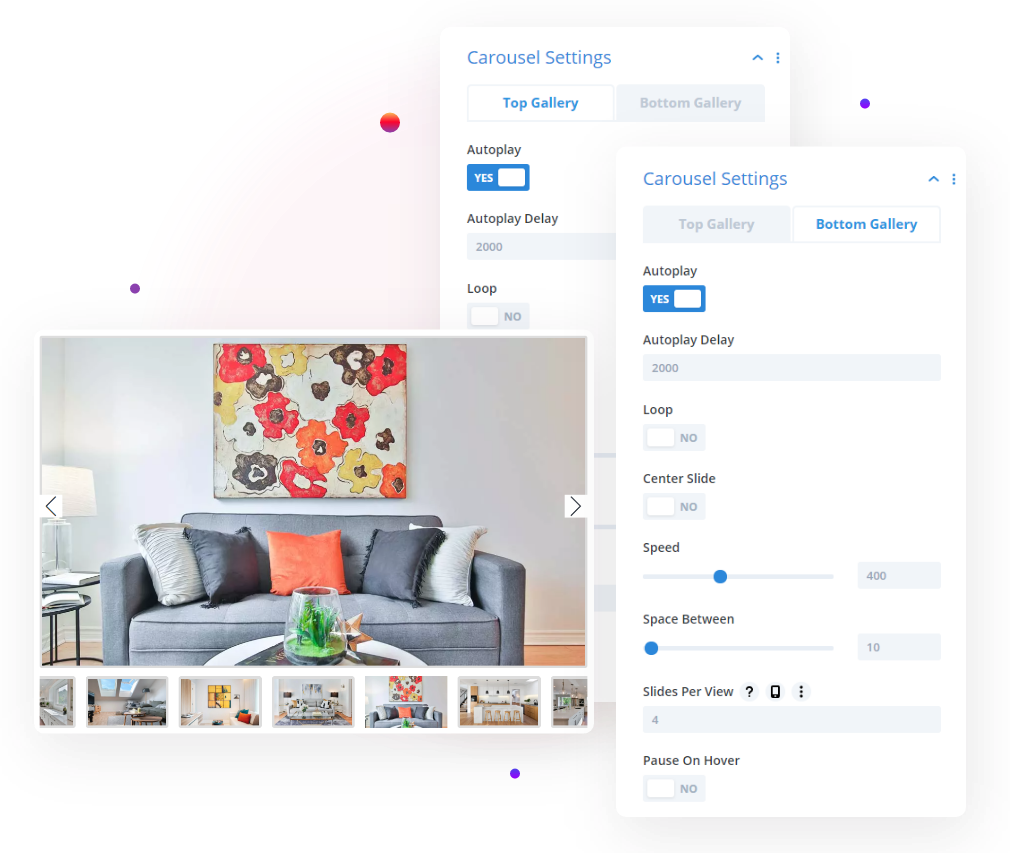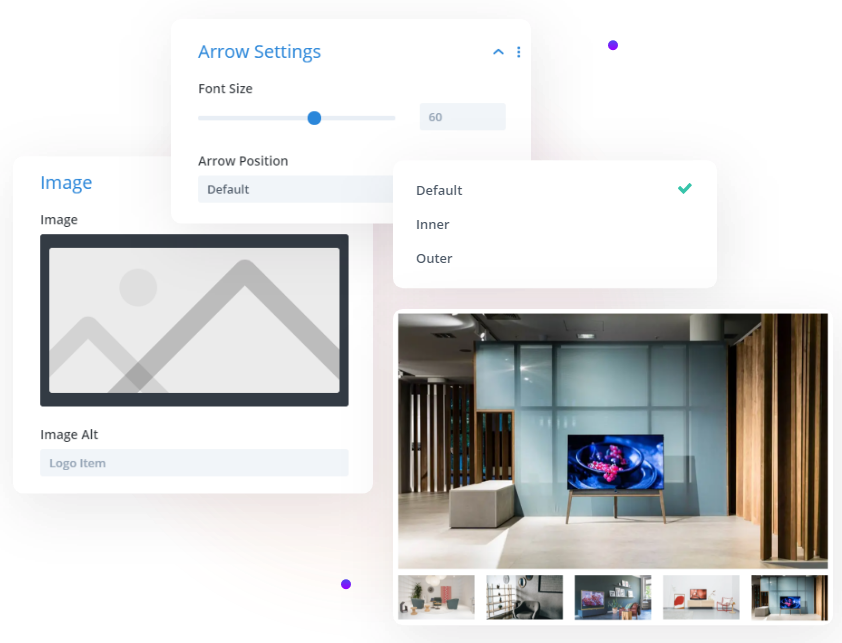 Add Images & Customize

Arrow Style
This module is very functional, and you can customize the images according to your needs. Among other things, this lets you customize the spacing and navigation arrows. The elements such as arrows and dots can now have colors of your choice! Make your design cool and trendy with this simple yet brilliant feature.
Content Feature

Over Sliding Images In Divi Gallery Slider
With the ability to customize each content option, you can create a more engaging and informative gallery slider that will help to capture your customer's attention and encourage them to take action. By adding titles, descriptions, and call-to-action buttons, you can enhance the user experience of your website and increase the likelihood of a successful purchase.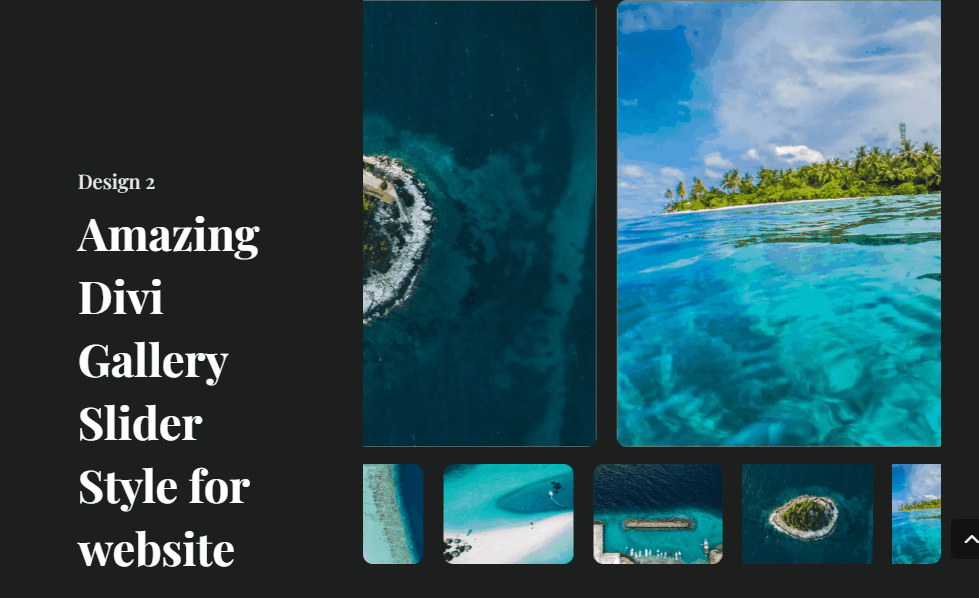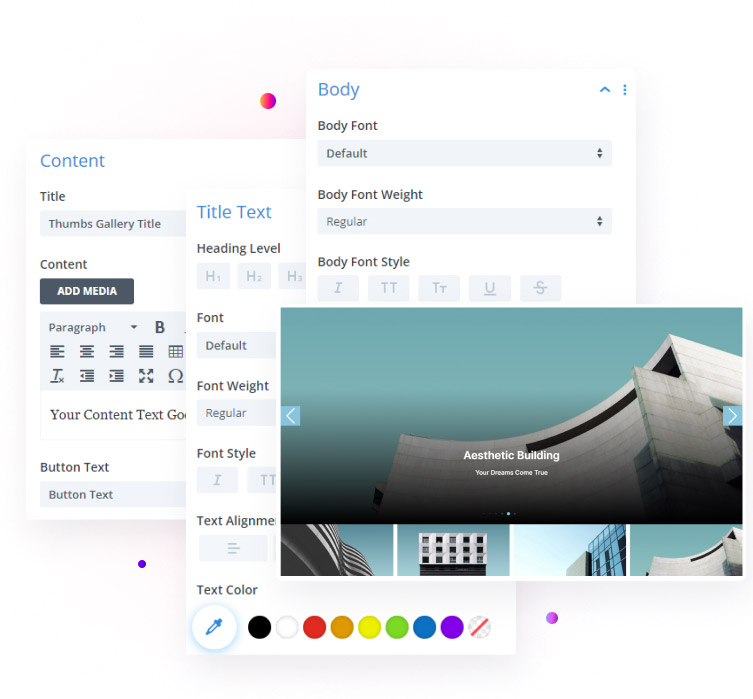 Add & Customize The

Text As You Want
We are pleased to announce the introduction of a new feature that enables you to add text over sliding images. This feature allows you to display essential information directly on the images. Showcase your valuable products to customers by incorporating attractive and engaging content.
Add & Modify Button

as You Want
With the latest button feature on Gallery slider module's image, you can now conveniently include call-to-action buttons, such as "Learn More," "Buy Now," or "Sign Up," directly on the images. This empowers you to guide your viewers to take specific actions, whether it's exploring additional product details, making a purchase, or subscribing to a newsletter.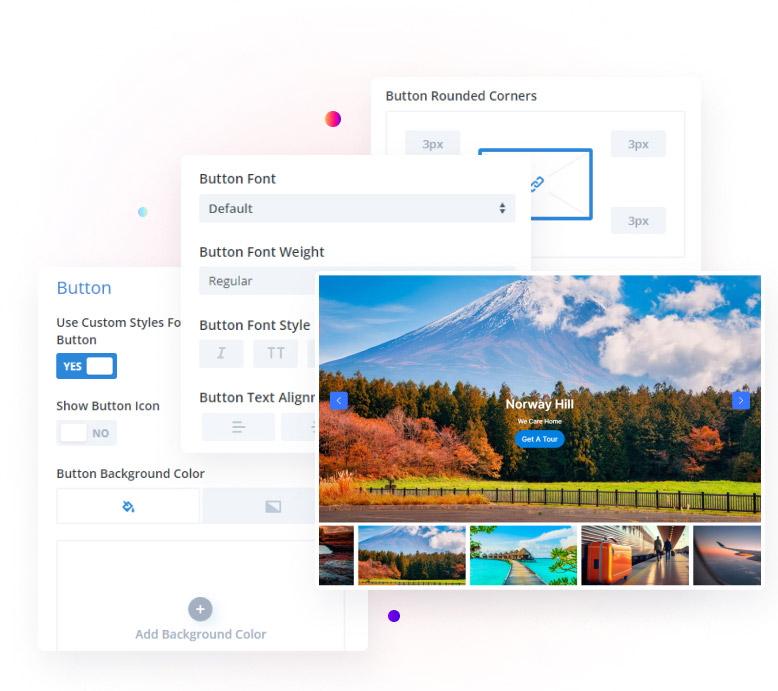 Divi Gallery Slider

Layouts
With the multi-functions in this module, you can explore your mind's unlimited design ideas.