With color motion within the stroke design around the letters of your contents, it is an interesting effect for texts. If you want to make your texts eye-catching using these two minimal effects with 6 different variations, go ahead and give this a try and you will be amazed.
100% Customization Control
Get complete control over the customization of the stroke tools.These design tools would make the texts more noticeable and eye-catching from the plain texts. Strong and responsive control over the fields such as text, font, border, transform is also available.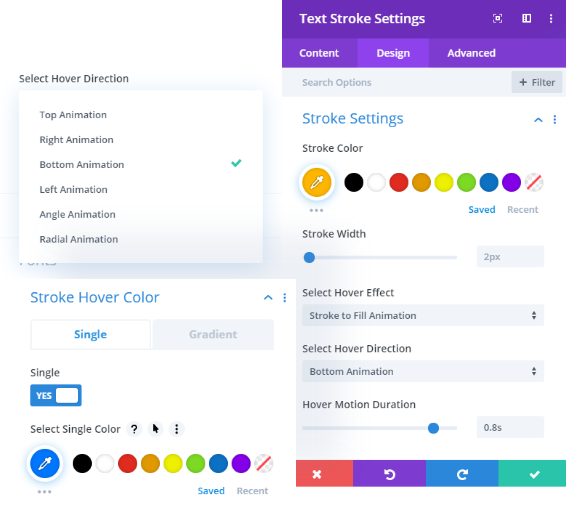 Creative Designs Made Easy With Divi Next
Turn Professional With Divi Next Modules