Highlight important information you want your viewers to remember using our 'Next Text Highlight Module'. There are about 12+ Highlighting Styles available in this module.
100% Customization Control
Get complete control over the customization of all the highlight tools.These design tools would make the texts more noticeable and attractive from the plain texts. Strong and responsive control over the fields such as text, font, border, transform is also available.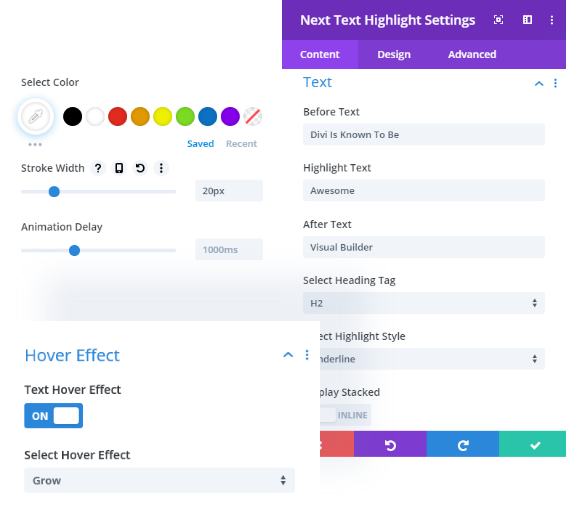 Divi Is Known To Be
Awesome
Visual Builder
Divi Is Known To Be
Popular
Visual Builder
Stop Being So
Negative
About Life
Injustice
anywhere is a threat to justice everywhere
Make Your

Website Text Attractive
There are one or two main messages to pass among a lot of paragraphs. It is now super easy to highlight the main messages to inform your visitors.

Highlighting the texts is now super easy to focus on. This would make your website texts more successful to get more attention from visitors.

Keep yourself away from

crowd
Proper highlighted text would make your website content different from others. The highlighted text would be more meaningful than a long paragraph with plain text.

Always visitors want something special. You could make specially highlighted text to prove yourself special