Divi Text Divider module is a powerful design tool that allows you to add stylish and creative text dividers to your website content. With this module, you can break up your text into smaller, more manageable sections and make it more visually appealing to your website viewers or customers. Whether you're looking to create a bold and eye-catching text divider or a more subtle and understated design, the Divi Text Divider module lets you fully customize the styles to suit your needs and preferences.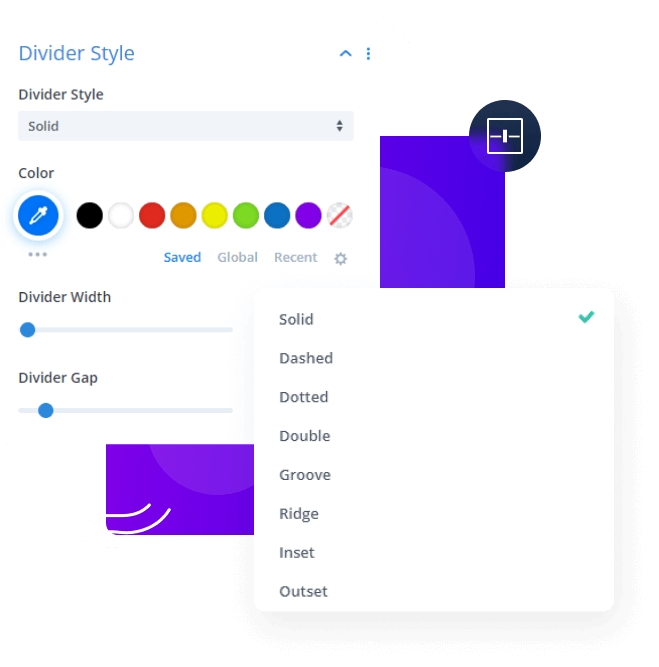 The Divi Text Divider module offers over 8+ divider styles, providing you with a wide range of design options to choose from. With a variety of divider styles, including curved, wavy, and zigzag designs, you can easily add a touch of creativity and style to your website.
Fully Customize Text

Styles
With a wide range of font options, including styles, sizes, and colors, you can easily match the text style of your divider to the rest of your website content, creating a cohesive and professional look.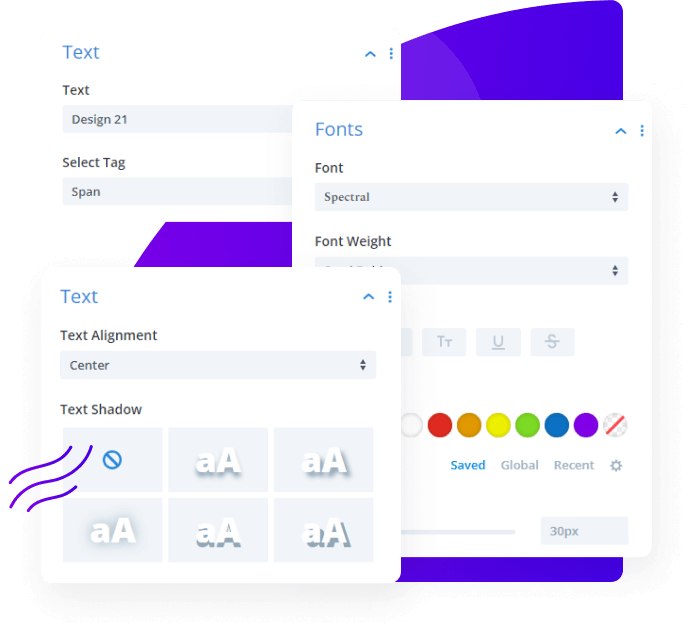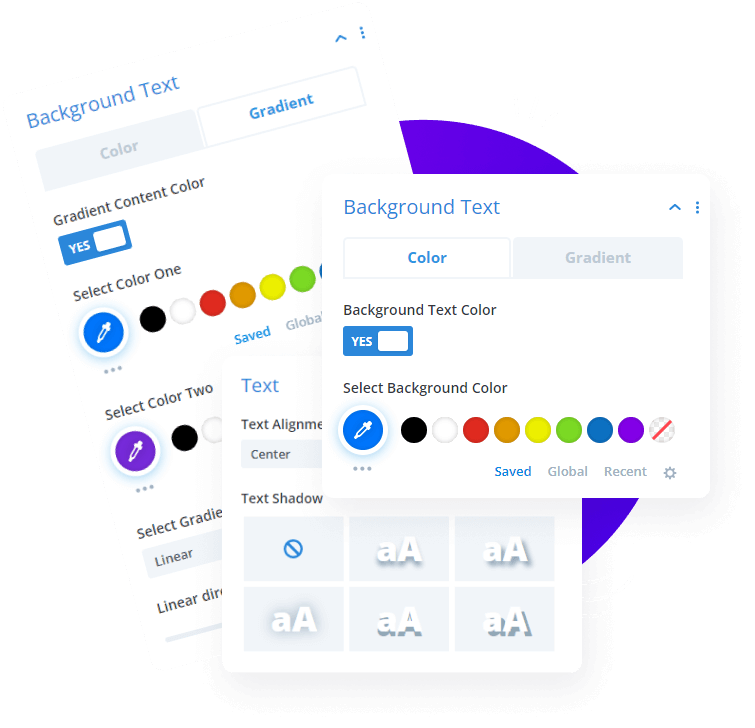 Adjust The Text Align

and Colors
Whether you want your text divider to stand out and grab your audience's attention or blend seamlessly into your website's design, the text alignment and color options of the Divi Text Divider module give you the flexibility and control you need to create the perfect look and feel for your website.
The Next Best Choice For All Startups And Experienced Companies' Brand Identity