Where Elegance in Divi Essential
Meets
Conversion
Transition
Evolution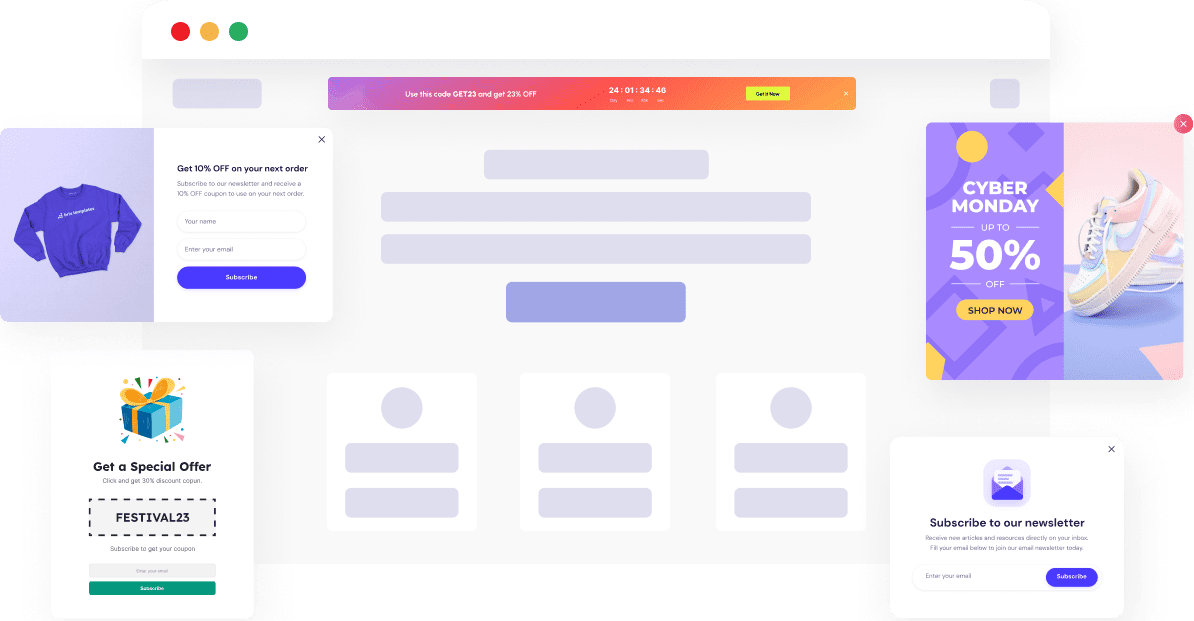 Design and customise your dream popup with personalised appearance, fonts, and colours, crafting stunning and unique attention-grabbers for your audience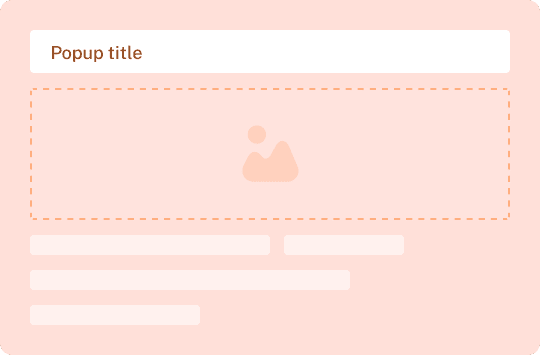 Create Your Own Popup
With Divi Popup Pro, the power to design your own popup is at your fingertips, making your website truly unique and engaging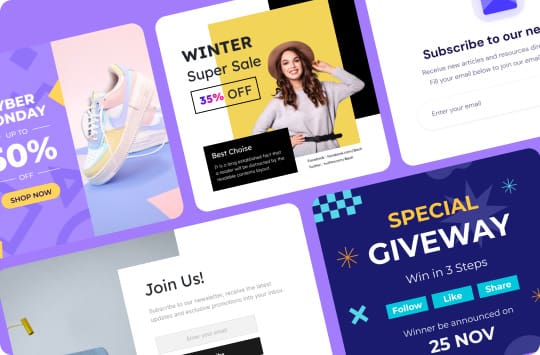 Explore 20+ Free Popup
Dive into creative possibilities with Divi Popup Pro's 20+ free templates, crafting memorable popup that resonate with visitors
Let's Create Beautiful Popups
Crafting Irresistible Popups for Your Website
Increase your conversion with Popup Pro. Customize your marketing strategies with top-notch popups
Promo Offer
Video Popup
Newsletter Subscriptions
Cross-Selling & Upselling
Registration and Lead Generation
Design unlimited styles and triggers, engage with your audience and seamlessly integrate with Divi
Tailored Control: Your Popup Pro Powerhouse
Empower your website with Popup Pro's versatile list of settings, tailored appearances, triggers, and behavior effortlessly. Create engaging and conversion-focused popups in minutes. Maximize user interaction and boost your website's performance. Seamlessly integrate with your branding and marketing strategies. Take your popups to the next level with Popup Pro!
Customize with Popup Pro's Dynamic Settings
Design your dream popup, customize the appearance, fonts, and colors. Create stunning and unique popups to grab the attention of your audience. Fine-tune each element to perfectly match your brand's personality and design. Elevate user experience with eye-catching designs. Stand out and convert with endless customizations.
Configure Display Options
Configure the appearances within your popup. Engage effectively, easily customize how your messages will appear, including personalized content.within Popup Pro's configuration which can enhance the overall engagement of your website.
Explore Our Free Popup Templates
Supercharge your next project with a collection of captivating pre-made popup templates!