The Image Masking module lets you set new exciting shapes to your images!

In all kinds of striking shapes, mask images to capture your viewer's attention. The Image Masking module allows you to transform your images into various shapes. This comes with 15 prebuilt shapes and you can also upload custom shapes in SVG format.
N
Next Blurb Module with Image Mask
N
Next Promo Box Module with Image Mask
N
Next Review Module with Image Mask
N
We have 15 Premade Shape
N
Also, You can Upload Custom Shapes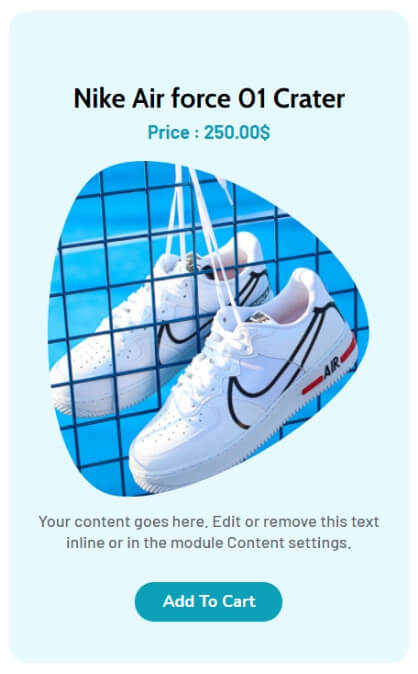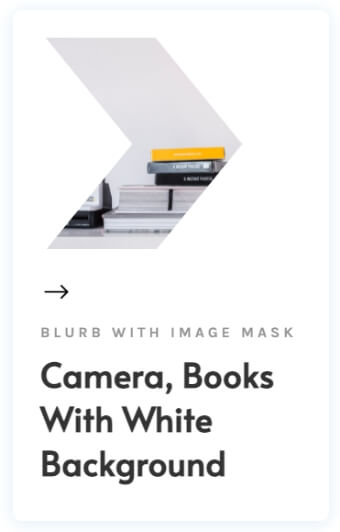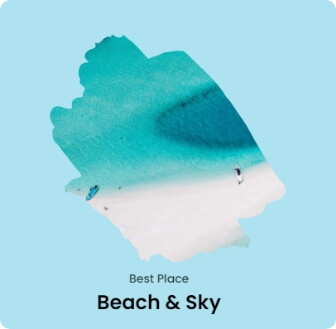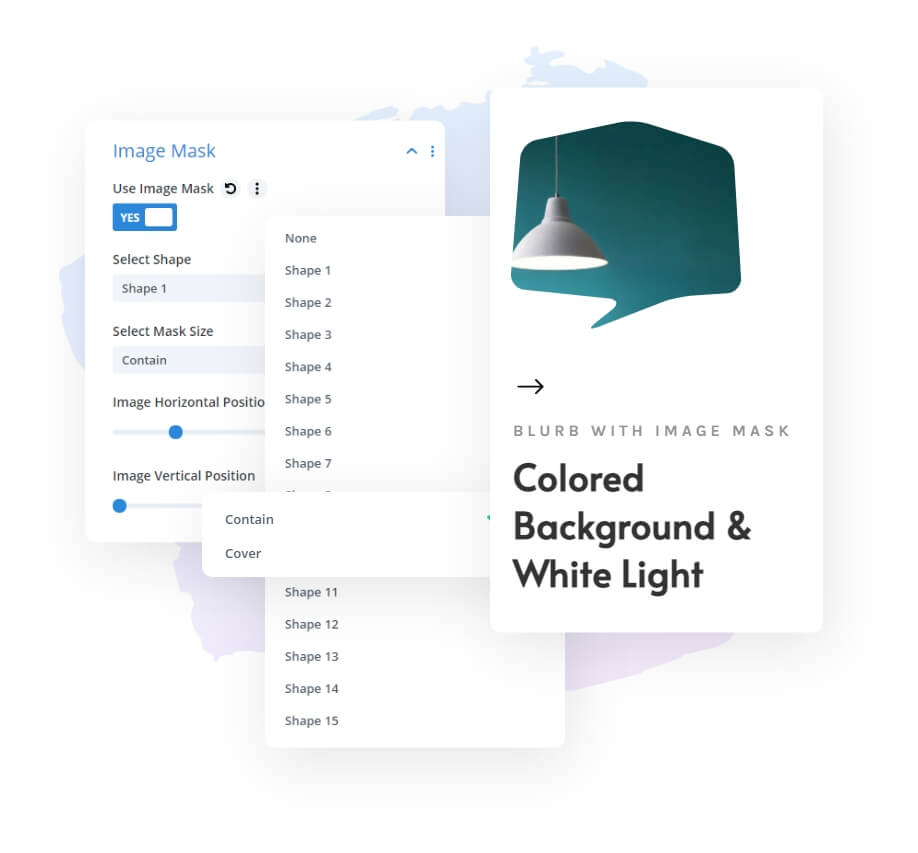 Prebuilt Shapes For

Image Masking Feature
Here are the prebuilt shapes included in the Image Masking Feature. This comes with 15 trendy shapes for you to try out!
Add Stunning Custom

Shapes of Your Choice
In SVG format, upload custom shapes and redefine the design promoting your brand! This feature is ideal for those who love to add a flare of their unique creativity onto the website.