Image Icon Effect is another star module making it easier for your readers to 'Focus' on the texts you put on your relevant images.
Pick your favorite from the 6 most interesting hover effects making your post attractive to all visitors.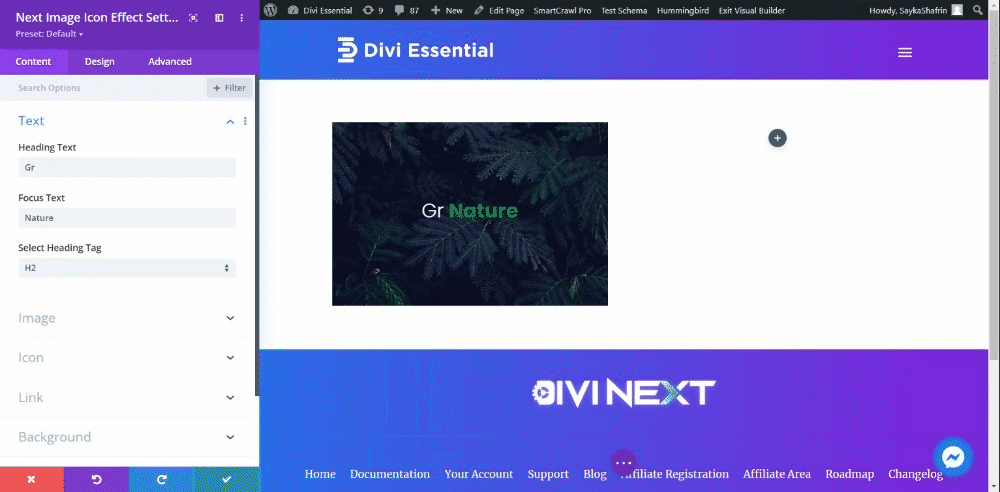 Content → Text 
Heading Text – type the Heading Text in the content field.
Focus Text – type the Focus Text in the content field.
Select Heading Tag – choose a suitable heading tag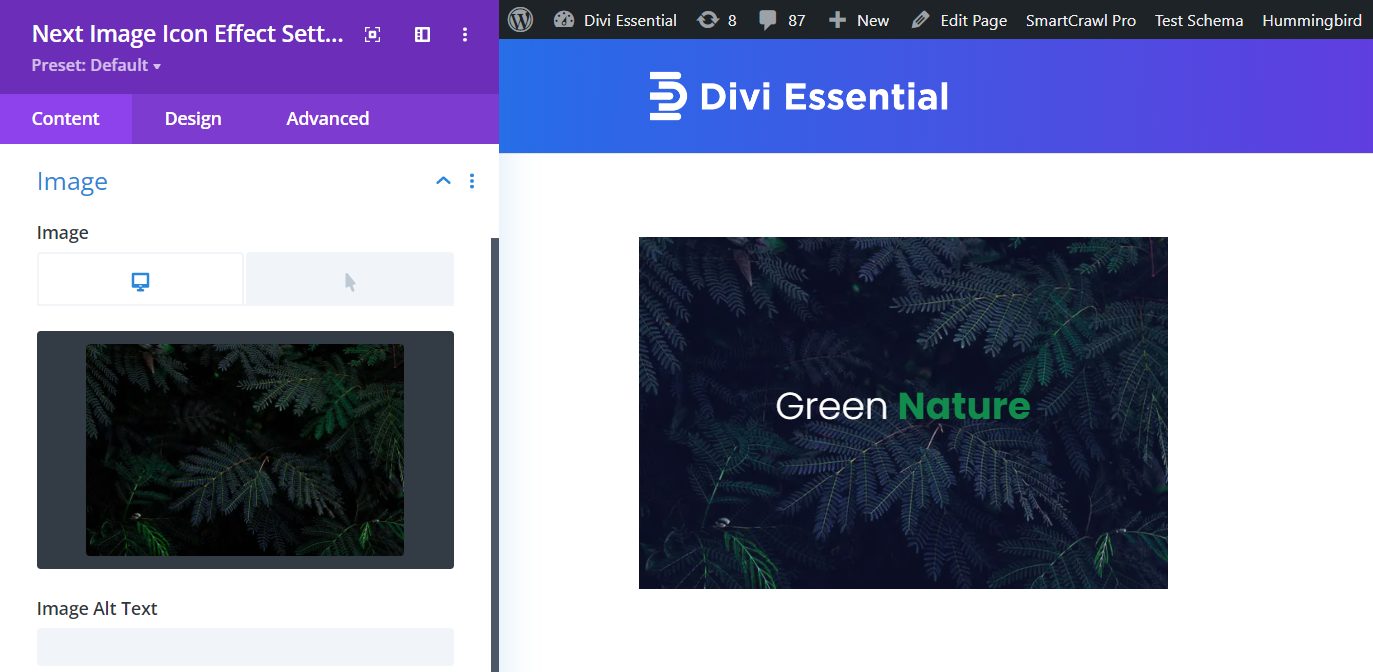 Content → Image
Image – select a picture to show in default and select an image when hovered.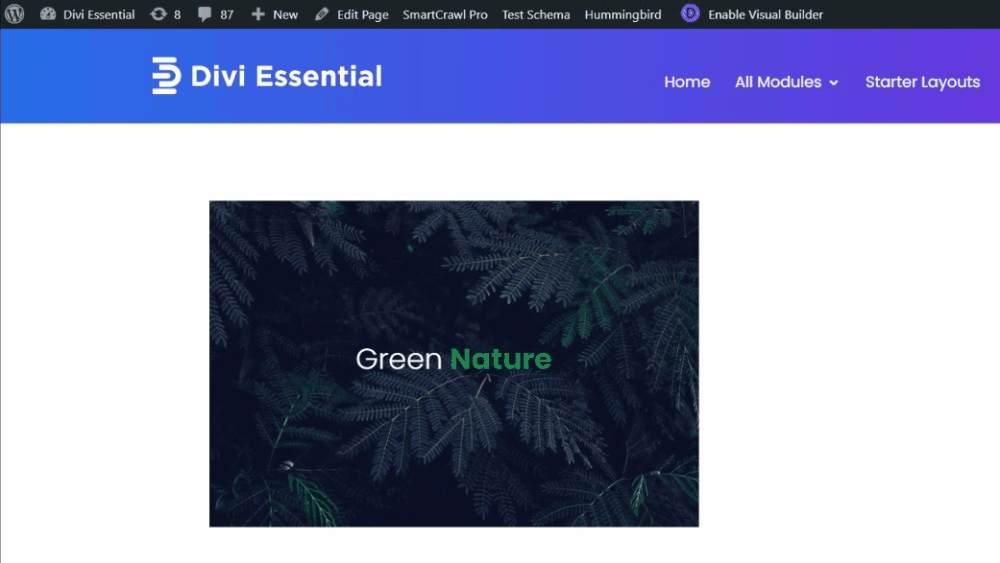 After placing both the images this is how it looks on the front end.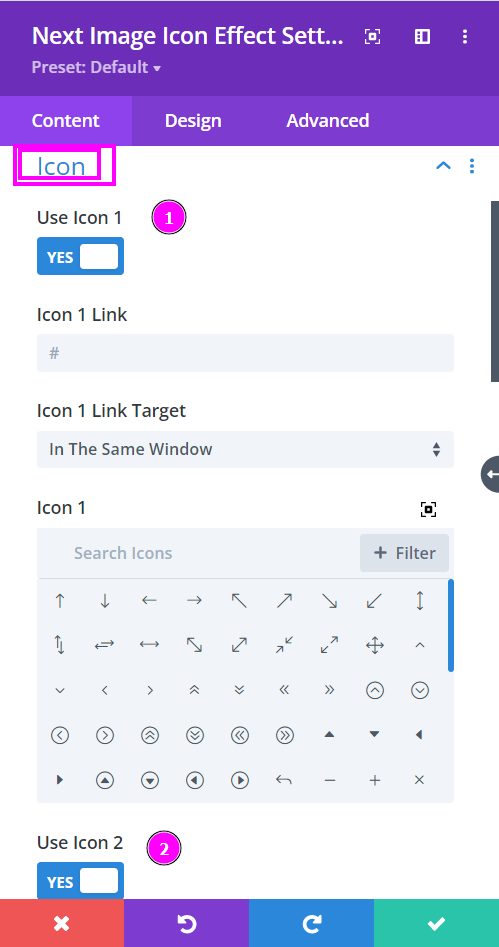 Content → Icon
Include Icons one through four within the Icon feature.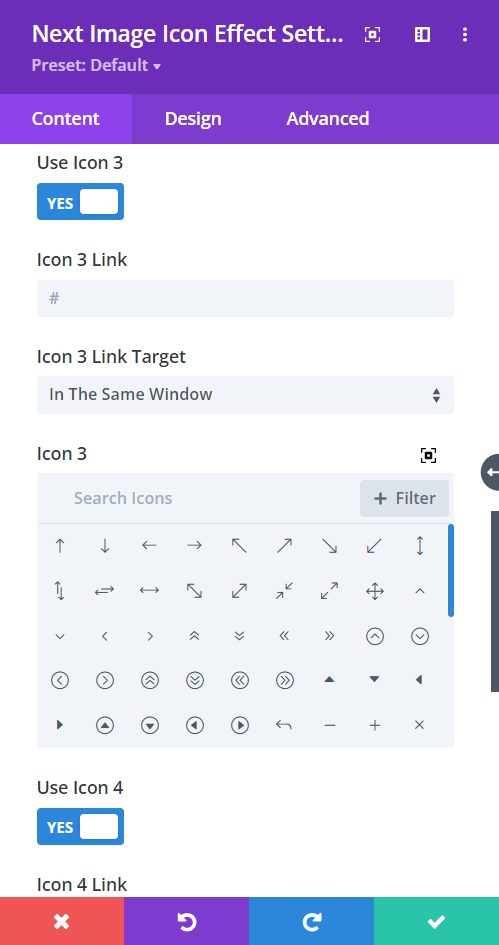 Content → Icon
Use Icon – enable the switch to use an Icon
Icon Link Target – place a link for the Icon
Icon – select a suitable Icon for your design from the many premade icons in the collection.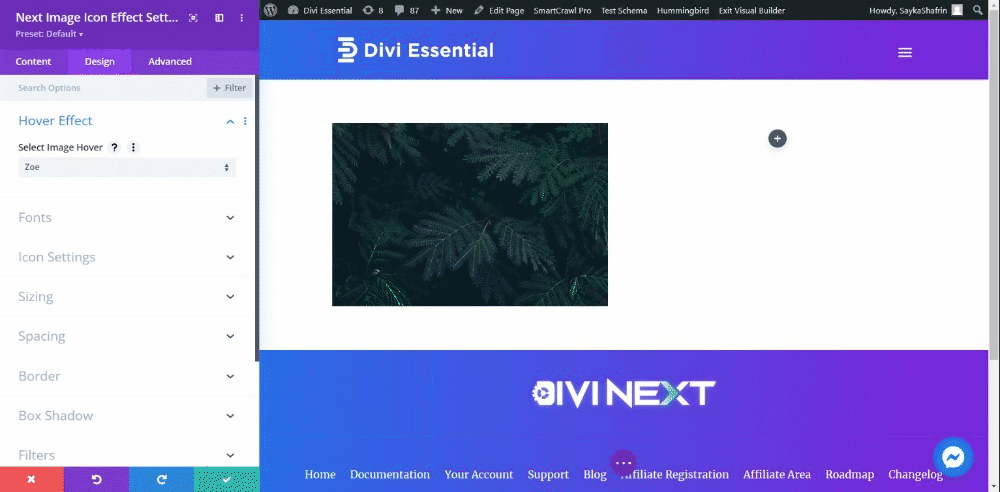 Design → Hover Effect
Select Image Hover – from the six trendy hover effects, select the one that best suits your design.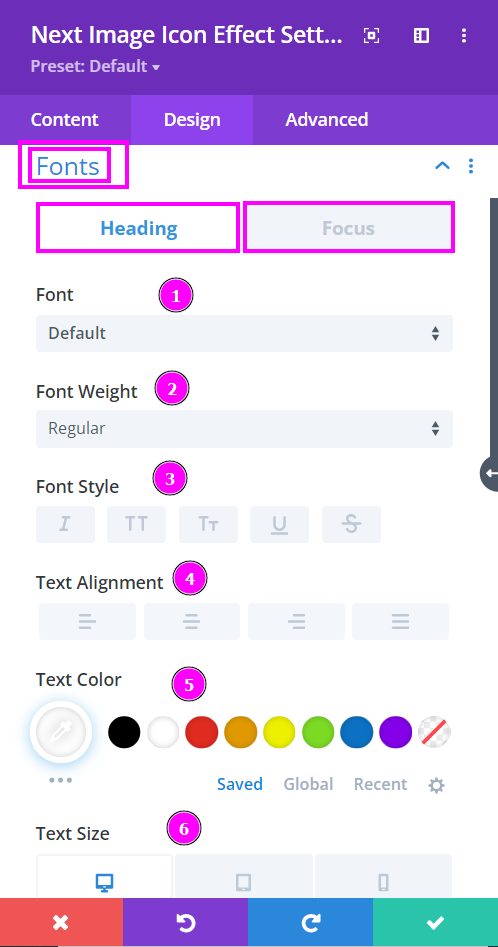 Design → Fonts
Here we discuss what options you're getting for text stylization of the heading and focus texts within the Image Icon Effect module.
Font

 

– Select a font from the collection or use custom font.
Font Weight

 

– this is where you define how you want your font to show either regular, italic, bold extra, or even extra light.
Font Style

 

– Pick a style of font for the design.
Text Alignment

 

– align the text to the left, right, or center.
Text Color

 

– manually select a color for the background of the text using the pointer or you can simply state the hex code and get the exact color you require.
Text Size

 

– easily resize the text using the slider for desktop, tablet, and phone.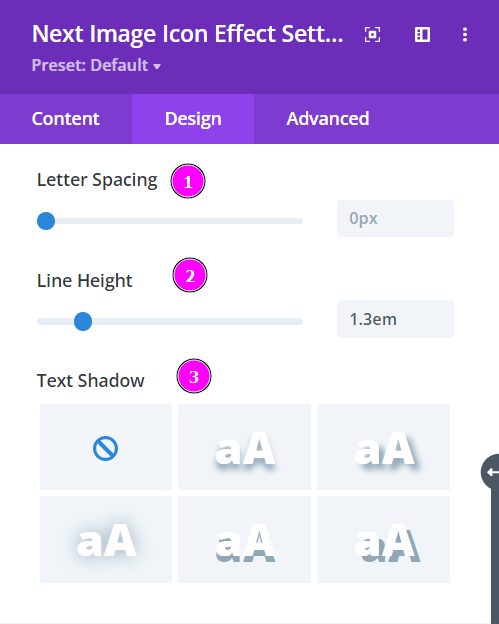 Design → Fonts (continued)
Letter Spacing

 

– space out the letters using the slider for an easier read for the website visitors.
Line Height – adjust the space between the lines using the slider.
Text Shadow

 

– select a prebuilt shadow for your text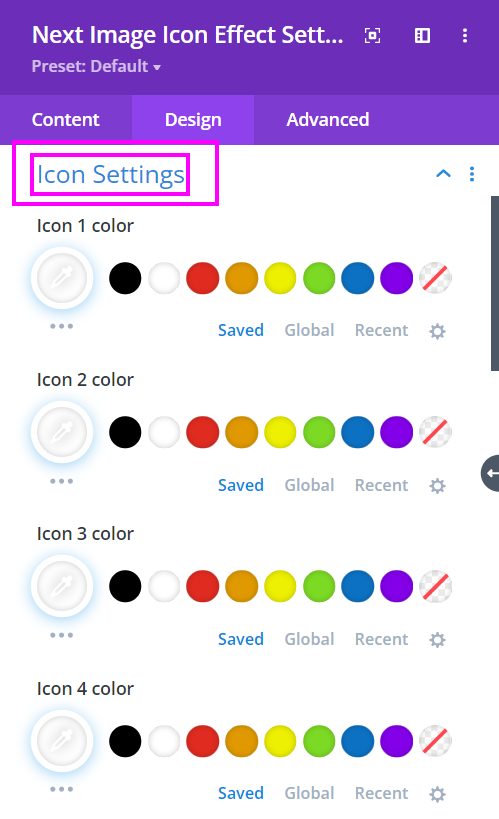 Design → Icon Settings
Choose a color for each of the four icons. You can use the color picker to select a color or place the hex code to achieve the exact shade required for the design.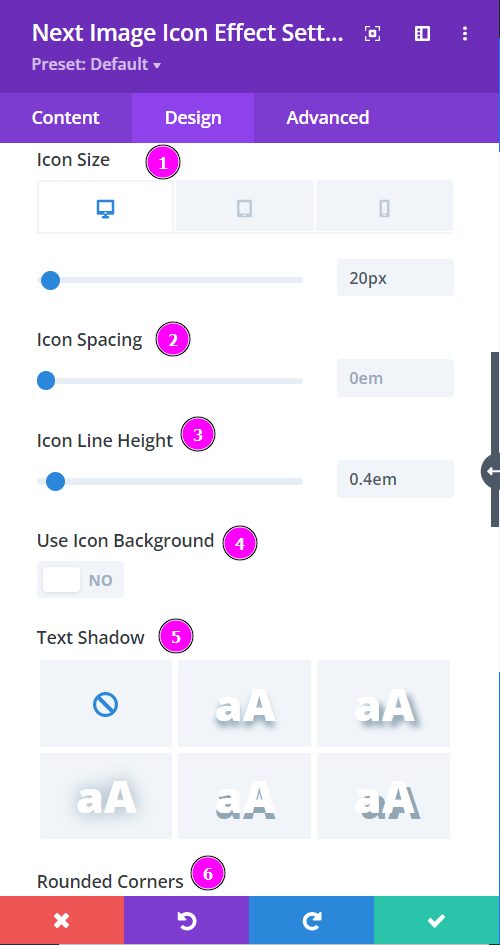 Design → Icon Settings (continued)
Icon Size – Use the slider to adjust the icon size for desktops, tablets, and phones.
Icon Spacing – adjust the spacing between the icons
Icon Line Height – change the space between the lines using the slider.
Use Icon Background – choose a background color for the icons.
Text Shadow – include shadow to the icons.
Rounded Corners – adjust the four corners of the icons to get rounded corners on each or all four corners.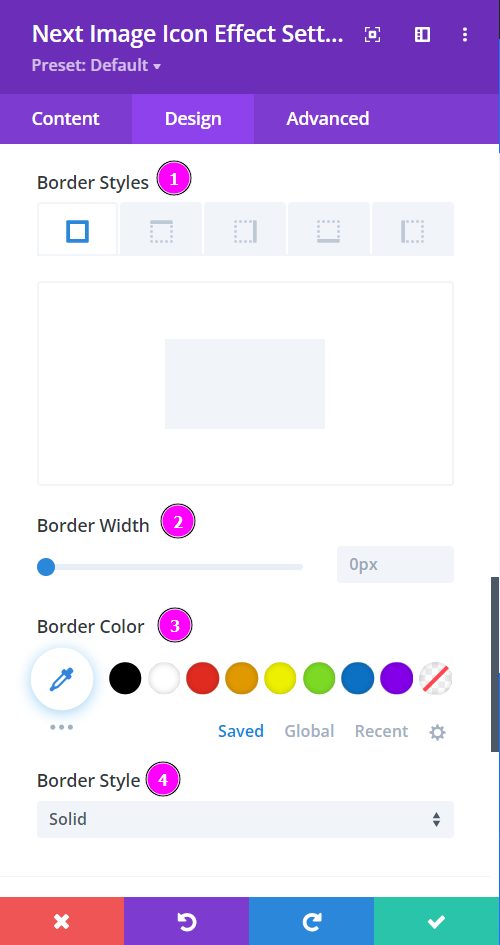 Design → Icon Settings (continued)
Border Styles – include borders on any side of the text or all four sides. 
Border Width

 

– adjust the width of the border using the slider.
Border Color

 

– pick a color for the border that you've added.
Border Style

 

– select a style of the border from the premade border styles.